The young Lodengrün is an excellent singer and his heart beats for the bunny princess.
He now wants to win the royal rabbit's paw at the Singing Contest.
Intriguing and intent on their own interests, the Minister of Singing and the Singing teacher Director Wackelohr are standing the talented Lodengrün in the way.
A minstrel tells this fabel about politics and intrigue. A fairy tale of a simple rabbit who aspires to greatness.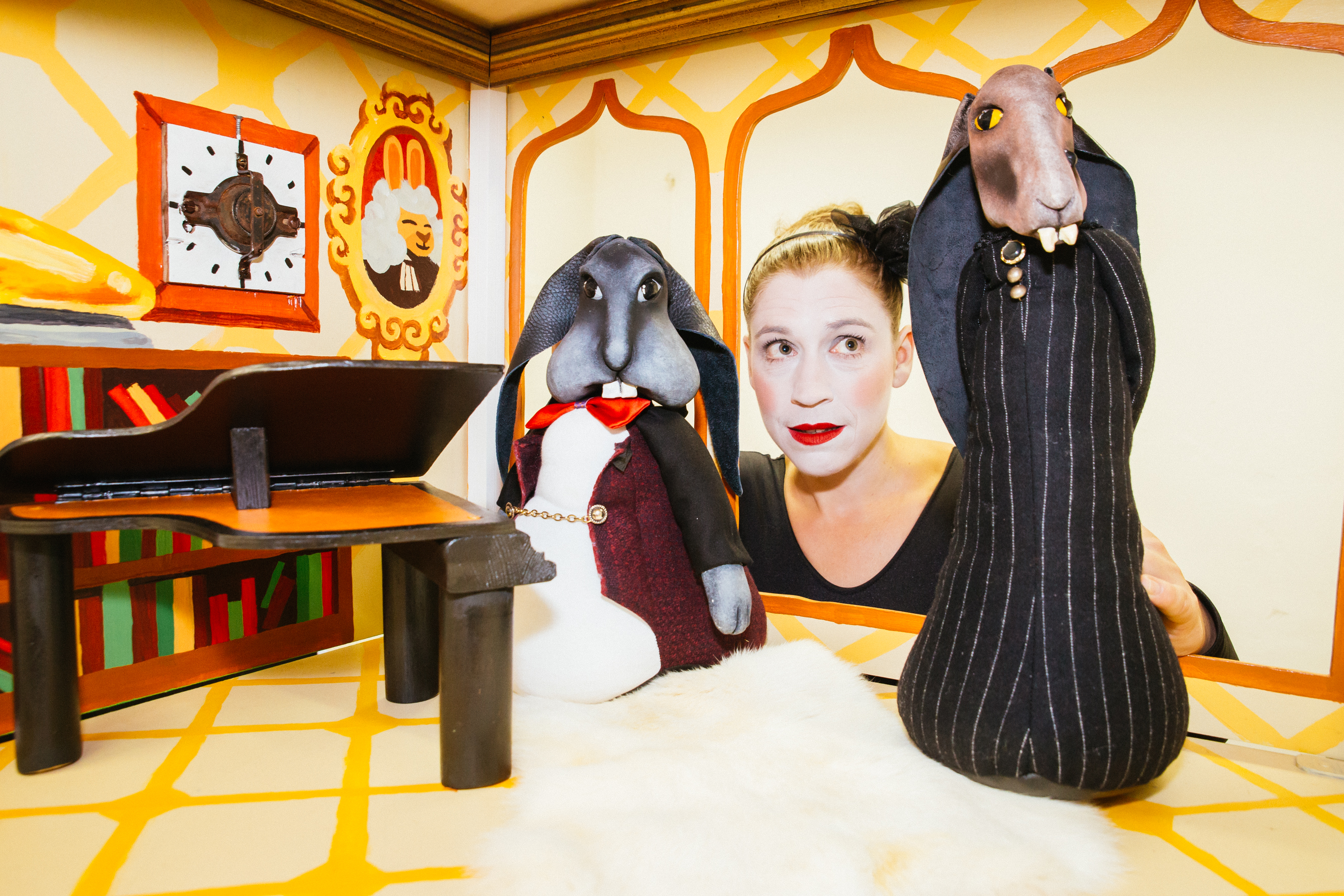 Promotion & rights
'The Singing Contest of the rabbits' was supported by the city Halle (Saale) and was produced at Atelier fiese8.
The rights of the performance are from the publishing company for Kindertheater Weitendorf, Hamburg, Germany.