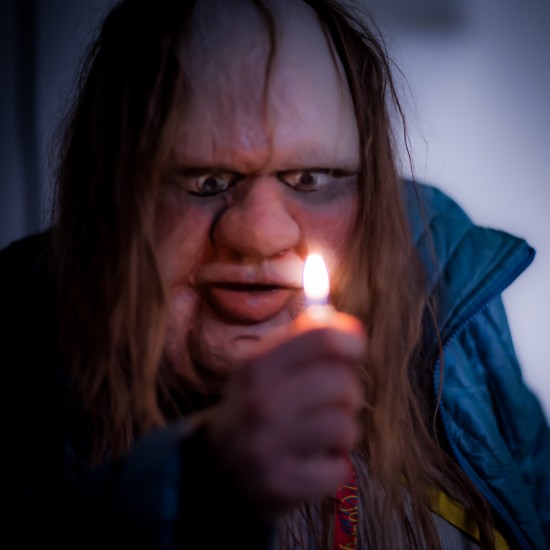 Accompanied by her supermarket trolley, a woman walks through the streets. She is known as the Fat Lady.
Alone, she arrives somewhere and sits down.
She doesn't talk.
From numerous plastic bags she takes out parts of her broken life. A worn out shoe, and old coat, a dirty doll. With these possessions she tells a tragic story of a woman.
The Fat Lady, a modern Medea.
The Fat Lady – notice-press-technical rider
If you are interested, I send you a DVD (Trailer & documentation). Contact me!